The Dancing Spirit Studio Fall/Winter
NEW!!!! Halloween Costumes Dance Class,
Saturday Nov 1, 10:00 - 11:15 for Moms, Kids 10 & under

Holiday Show Performance Party Dec 19, 6:30!!!
Please reserve tickets early. Seating is limited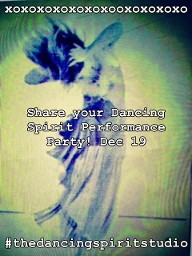 FB PAGE https://www.facebook.com/events/484268898379833/
Please email Barb@thedancingspirit.com to register, for directions, questions
Class includes floor warm up,rhythm walks,head to toe isolations,traveling steps,choreography snippets,veil, skirts,American,Egyptian,Turkish
"Known as The Dancing Spirit Barbara lives in Tiverton where she owns and runs The Dancing Spirit Studio. Barbara began
dancing
as a child.
She brings over 30 years of Ballet, Modern Dance and 14 yrs of Mid East Oriental Belly Dance training, performance and instruction.
Her teaching &
performance style is a fusion of American with Turkish and Egyptian flavors. Barbara performs around New England, in NYC, presents
PROVIDENCE
Thursdays
Oct 2 - Nov 30 Adult Beg- All Welcome 6:30 - 8 @ AS220 ,95 Empire St. with Shimmy Mob
TIVERTON
Monday - Saturday
NEW Monday, 5:00 - 6:25 Pilates/ Yoga/ Weights..............Oct 13- Dec 15........ $120 / 8 classes
Monday 7 - 8:30 Belly Dance - Adult basics................. $100/8 class card Begins Oct 6
Tuesday TEEN Belly Dance 4:30 - 6 ..............$75/ 8 class with Shimmy Mob
Tuesday 6:30 - 8. Open Level Adults................... $100/8 class card
KIDS
Wednesday 11 - 12:00 Creative Dance KIDS 4 - 7 yr olds.............. $50 / 5 weeks
NEW Wednesday Oct 15 - Nov 12 4 :15 - 5:15 KIDS Modern Dance, Belly Dance 8 - 12 yr olds......$10 a class or $80 for 9 classes
7:00 - 8. Adult Int ... $100/8 class card
Saturday 10 - 11:30 Open Level ......$100/8 class card
Creative Dance Desciptions
4 - 7 yrs Dress up ,Silk veils, lines, circles, in space, thru space, story maps, laban , art and movement
8 - 12 yrs Large veils, skirts, steps, learn dances, make up dances, costume play, performance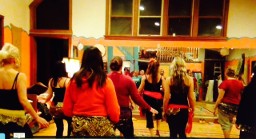 ...............................................................................................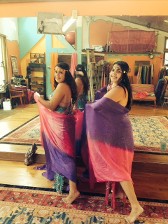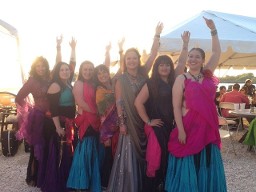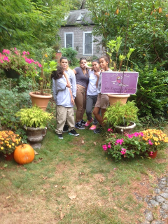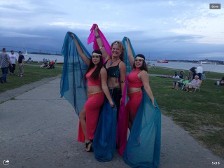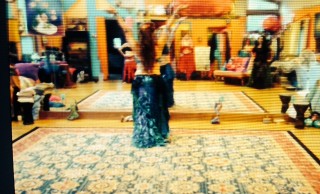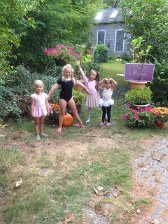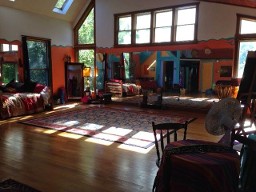 Directions
Off main rd, across from The Black Goose Cafe - over bridge, 9th driveway on RIGHT. Park in front, Studio - left in back of house, Follow the purple sign
Want to dance with your darling daughters? Ask about Shimmy with your Mom
Mondays 4 - 5:00 $10 each duet
PRIVATE LESSONS 11/2 hr $50.00 with notes & cd




* Please text or call if you can't come to class.
Please CALL if you would like to DROP IN to try a class 401 338 9905




If a class card is purchased for a SEASON and the card is not used during the SEASON, a new card must be purchased. Seasons are Sept - Dec 19 , Jan - March 1, March - May, June - Aug. If a card expires students are charged the single class rate of $15.00
Barb says

"I began my dance journey at 4 - Ballet, Modern Dance, Mid East Oriental Belly Dance path way. It is wonderful to study as many dance forms as possible. You can't take training out but you can add layers of expression. I never thought I would become a Belly Dancer. Many first time students fall in love with the dance. I did. I love to learn, perform & teach .
Dancing a Veil, skirt, studying the rhythms and learning to play finger cymbals adds much to a dancers repetoire.
BELLY DANCE IS FAMILY DANCE FUN!

Book a dance class party at the studio for family & friends. Hire me solo or with my dancers to come dance with you at your home for a family party . Everyone can dance! Veils and hip scarves for all . Learn a circle dance all together! Your gift is a Free Cd of the songs you learn dances to. At the most recent home party the mom's, dad's, teens, children and grandparents danced together in a cozy living room ......Look on The Tanagra page for more info
The Dancing Spirit Studio is available to rent for yoga classes, drum circles, home schoolers, meetings, parties, showings

WEEKEND EVENTS

The studio has a guest bed room and a fully equipped kitchen for over night events
Please fill the form to join a class or to ask about Belly Dance
Is Belly Dance a Work out ?
http://www.hipmix.net/fitness-article.php?pid=52