Welcome to Belly Dance passion.
I am originally from Rye, NY. I've been dancing since age 4. I choreographed my first group piece for 20 kids at age 16. Ballet, Modern Dance,S.U.N.Y. Purchase. After college I performed in several modern dance companies in NYC and Colorado.
My first Dancing Spirit Studio was at Tiverton Four Corners where I taught Ballet, Modern Dance,Creative Movement for children age 3 up through adults.
I was going to stop dancing and get my masters at Salve in art therapy when I took my first Belly Dance class at a Y and it grabbed me by the heart and soul. I opened my second Dancing Spirit Studio at 1759 Main Rd in the " Hub" of Tiverton. For 8 years there I taught classes for all ages and produced many wonderful shows.
When I first began studying Belly Dance I was in my backyard studio. I have returned to the backyard studio. My classes are for children through adults. All students ages teen through adults learn belly dance basics including zills, skirt work and veils. My style is refered to as Belly Dance Fusion as I mix styles and music genres.
For 14 years The Dancing Spirit Studio has brought the only dance to The Tiverton Four Corners Arts Festival and to SOAH at Evelyn's ( Singing out against Hunger). This year I am the fifth year team leader and one of the choreographers for International Shimmy Mob a global fundaiser for womens and childrens shelters.The show on May 9 will be held at The SandyWoods Center for the performing arts.
Last summer 2014 Tanagra performed in Newport at Fort Adams for The First Newport Rocks the fort series.
THE DANCE
Oriental Middle Eastern Belly Dance ( Raks Sharqi, Egyptian classical name) is mainly from the countries of Egypt, Turkey, Lebanon but it is danced all through the Mid East ( and Persia) and has Indian and Flamenco influences.The styles are sometimes referred to as gypsy, cabaret, american tribal style, ATS, tribal fusion,Gothic tribal.. Belly Dance is a globally loved dance form but it has a funny name ( misnomer) which makes it quite misunderstood by those who don't grow up in the culture of it or who never take a class. A Pro Belly Dancer knows technique, rhythms, finger cymbals, veil work, skirt, cane ( sometimes dance with chamadans and snakes). Belly Dance can be hard to find and unknown ( I own one of the only Belly Dance studios in RI) by much of the classical dance world ( I didn't know about it).
The costumes( if you don't know your mind thinks ? ) and the funny name Belly Dance ( Who dances with their belly?) throw many off.
Mid East Dance has existed since the beginning of time.When I realized most USA Dance education does not include Mid East Dance I became a crusader. Many passionate belly dancers become crusaders. Basic beginning steps are folk dance steps danced at many celebrations around the world.The next level is pro, many times soloists.
My studio is lined with Belly Dance books.The dance has a long history
Dance & non dance students come to my studio for fun but they also learn focus, concentration,grace, musicality, confidence, posture, technique, strength, practice & discipline & fortitude. If they are grabbed the way I was they begin a journey I call blossoming.
ADDENDUM
Since the age 4 my dance models were ballerinas & Isadora Duncan.
When I discovered Belly Dance I fell in love. I love the creative freedom of Belly Dance. I always urge my students to experiment with steps,styles,music & costumes, blending all dance movment forms with Mid East flair for a fusion evolution. Blanca, a good dance friend said " Belly Dance grabs you" and it's true. If you are ready, you want to learn as much,as fast as you can, but as you learn, you open many unknown, undiscovered fun doors which is the journey. A special aspect of Belly Dance is that it is very feminine but earthy at the same time. It also is educational in many fun and surprising ways.
Belly Dance is an expression of joy and celebration. The Dancing Spirit style is a combination or fusion of styles I have studied and mix together. I love to fuse this and that to see what I and my students can create that is new and different but I also love tradition and classical styles.
June 2011 The Dancing Spirit Studio became the only RI Belly Dance Arts studio in Newport County .
One of my favorite mottos is, "If you dance for five minutes a day you will be happier, healthier & friendlier." Don't you agree?
Dance Article - Belly Dance Class Observed
I found myself in an unlikely situation when my grandmother asked me if I would like to accompany her to a Belly Dance class. To anyone on the street, hearing this from a white American female in her mid 60's would have to look twice, unless they had met my free spirited family. Though I did have to decline participating because of minor surgery I had the honor of sitting in on one of her classes. Upon my arrival at The Dancing Spirit Studio my eyes were bombarded with an array of colors and beautiful paintings. Gorgeous multi colored rugs, long flowing veils and bangled hip scarves for students to decorate themselves with added color and definition to the room. This flare had a clear origin. The teacher, introduced as Barbara, appeared in vibrantly colored dance costume , flowers adorning her hair. When asked if I would be able to watch she responded, "If you can walk, you can dance!" She said " No one is ever allowed to watch class because if you don't dance you can't feel the movements". She put a hip scarf in my lap, a veil in my arms and encouraged me to participate with my arms whenever I could. The dancing was brilliant and is clearly misunderstood by the majority of Americans who seem to believe that Belly Dance is straight from the brothels of India. In this case, ignorance is not bliss. Belly Dance is clearly a wonderful dance form. This type of Ethnic dance requires a fine technique that accentuates the subtleties of the human body and is also a great way to work out. Belly Dance is not about thrusts and jives like Swing and Tango but is about moving the body in slow subtle motions when blended together can be an amazing form of art & self expression. Belly Dance vocabulary is known for specific movements such as an isolated hip drop or a shimmy. Belly Dancers are recognized by proud posture, flair, a certain larger than life attitude which is required to create a dramatic vision .The contrast of graceful rhythmical subtlety and control combined with the earthiness in their step creates quite a show. With Barb's enthusiasm and instruction the class of women, different ages, not spring chickens, accept for one, were full throttle dancing and full of life. During class it was mentioned that students are dancing from aged 10 up thru 60 something. Everyone dances together and students are traveling to the studio from all over RI, Mass. and even from Connecticut Twinkle-toed Americans struggle with strong, rhythmical foot stomping combined with soft knees which makes the dance graceful and the proud posture that it takes to feel the ground with every step expressing interpretations of the world music. Belly Dance is one of the finer expressions of what nature is: real and yet subtle. With each stomp of the foot the observer can see as well as hear the realness of the earth beneath the dancers feet. With each flip of the hand or twirl of the scarf the observer can see gracefulness and beauty. With each small but strong movement the observer begins to understand the more subtle things—the curves of a flowers petals or the feel of a slight breeze in the summer. To truly understand the feel and beat of the art of Belly Dance one must get up and try it. Through the dance become one with nature for a brief earth thumping totally alive moments. Where better to try it than with Barb at the Dancing Spirit Studio. "If you can walk, you can dance!"
Dani Matern
MY FAMILY
Mark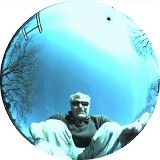 Mark S Donahue - Solar Surveys - http://www.terresstrial solarsurveys.com
L to R
Adam, Izabelle, Jaeke