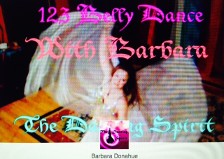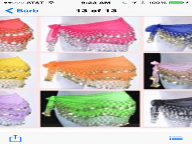 Fall Oriental Belly Dance Schedule 2015
Mondays only Basics Sept 14 - Nov 2. 6:30 - 8
Hosted by Elizabeth Chedid.
Lizzy is generously gift offering a free hip scarf for the first 10 students to sign up!.
Space is limited. FB message Liz or I to save your spot on the dance floor.
$100/ 8 weeks at the door
Tues - Basic Beginners - 6:30 - 8
Thurs - Intermediate - 6:30 - 8
Wed. - Advanced Troupe - 6:30 - 8
Use 8 class card once a week for 8 weeks or twice a week for 4 weeks
New card required after Dec 14
Cash, checks, Credit card accepted
SPECIAL ONE DAY - Sept 19 3 - 7
Dance the world for peace together with us!
World Peace Field Dance - Sunset Witching Hour
Exciting Face Book Page Details HERE!!!
Connect on FB,Pinterest, Instagram,Linkedin,Twitter, Stik,Thumbtack, Google
Text 401 338 9905 - Email Barb@thedancingspirit.com
To dance is to dream while you are awake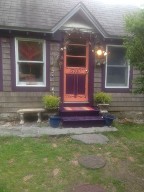 The Dancing Spirit Studio,
219 Nanaquaket Rd,Tiverton RI
Call for Studio classes,events
Monday - Saturday
401 338 9905
To Dance is to dream
While you are awake ....
Create your vision.....
Unpeel your onion.....
401 338 9905
Barb@thedancingspirit.com
Before Belly Dance
Anna Pavlova
Isadora Duncan
Penny
Natasha Redel
Michael Fokine
Mary Day
Ruth St Denis
Martha Graham
Carol Fried
Bill Bales
Kazuko Hirabayashi
Susan Dibble
Grethe Holby
Finis Jhung
Nancy Spanier
Michelle Bach Coulibaly
Joya Hoyt
Colleen Farrisey
...................................
Oriental Belly Dance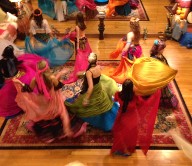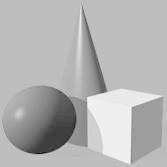 On this video
Poem " The Dancer" recited by Dr Love, Barb's solo 3 parts, Shimmy Mob 1 Quartet, Shimmy Mob 5
There are many styles of Belly Dance and Belly Dance costumes. A matching bra and belt is called a Bedlah.
When a bedlah, skirt and veil match that is called a " full costume". How long does it take to learn to Belly Dance?
It varies with each person but a rule of thumb is 6 years.
BARBARA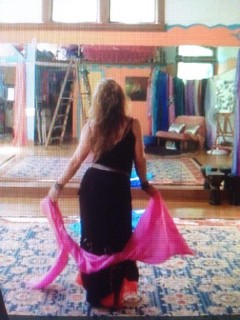 TESTIMONIALS

http://www.thumbtack.com/Barbthedancingspirit

Barbara, known as The Dancing Spirit of RI lives in Tiverton where she owns and runs.

The

Dancing

Spirit Studio. Barbara began dancing at age 4. She choreographed her first group dance for twenty kids at

age 16,

recieved her BFA in Dance from SUNY Purchase. After college Barb performed Modern Dance with Grethe Holby,Takako Asakawa Dance Co & Dibble Dance & studied Ballet with Finis Jhung. In Colorado she danced with The Nancy Spanier Dance Co. Barbara ranThe Tanagra Movement Theatre Company of RI for 5 yrs..Barb has been a Belly Dance Artist for 14 years. She has studied with many of the best Middle Eastern Oriental Belly Dance teacher, performers in the world.Her teaching and performance style combines all dance forms. She performs around The Sakonnet, Newport County area and in NYC shows with Morocco, Dalia Carella and Anahid Sofian. She studied in Turkey, performed at Tayaar's Music & Dance Camp with Sema Yildz, Lee Ali, Nourhan Sharif..She taught skirts & zills and performed in Bali with Samra, in Sayulita,Mexico @ Haramara and was with the luminous 2nd Theatrical Belly Dance Convention. Barbara brought International Shimmy Mob to RI in 2011 celebrating National Dance Week,World Belly Dance Day.& International Shimmy Mob together. May 9,2015 was her studio teams 5th Shimmy Mob which featured Barbara's choreography.

Barb's Shimmy Mob story on DanseTrack

http://dansetrack.com/barbara-donahue-shares-her-love-of-dance-for-a-worthy-cause/

Barbara has been performing solo and with groups for SOAH ( Singing out against Hunger) for 15 years,@ The Tiverton Four Corners Arts Festival for 18 yrs. The Tanagra Troupe danced for the First Newport Rocks Series at Fort Adams, Summer 2014

Barb Says, "I never imagined I would become a Belly Dancer. When I took my first class I was surprised. I never knew anything about the dance form or the complex world history . I have said many times it is the gift that keeps on giving.Shimmy Mob passion the world over is an example of how Belly Dance can change lives in positive ways.

Belly Dance can grab you.

It is wonderful to study as many dance forms as possible. Learning the technique, skirt work, veil grace, rhythms, finger cymbals and the earthy feeling can add much expression to a dancers repetoire and to any womans life..Belly Dance is classical, traditional folk dance and fusion which blends and encourages the dancing spirit in everyone.I love watching students as they learn and grow in wonderful blossoming and expressive ways.
Off main rd, across from The Black Goose Cafe - over bridge,

9th driveway on RIGHT. Look for the blue flower box.

Park in the drive way or on the lawn to the right or left

The Studio is LEFT in back of house. Follow the purple sign