GIFTS OF BELLY DANCE

Drop in to as mixed Yoga, skirt, zills, combo class = $15 each

1 private = $35 ( practice cd,notes )

$50 - 4 class card ( Christmas gift only)

SESSION $75 - 8 class card

Girls night out.CHOOSE hip scarves,veils, drum solo or Gypsy skirts - 5 or more $15 person

BLUE ROOM Belly Dance BOUTIQUE

To dance is to dream Light up mind, heart, body.

9th drive on Right,5th st. light. Left in back .Park on grass near cones.Follow christmaslights




Family discount - $75 package = 1st dancer full price, 2nd dancer 1/2 price......

Check in 10 classes on FB,Yelp, foursquare. Schedule FREE dance class party with everyone



Belly Dance is fantasy, technical, classical, traditional, improvisation, repetitive, fun, hard work, challenging, interpretive,
rhythmical, earthy, passionate, educational, social, colorful, expressive , cultural, ageless, celebrational, global grace
Oriental Belly Dance Training for classical dancers
Ballet, Jazz, Modern Dancers. Technique, veil, ,rhythms, history, resources, handouts 1 1/2 hrs.
Fee $150
Contact Barbara Barb@thedancingspirit.com for class at your studio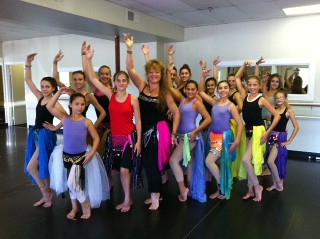 "Barbara came to Extensions School of Dance to work with our Dance Intensive Students.She is a talented, creative instructor who presented our students with a memorable and detail-filled class. Belly Dance is a new genre for our students. Barbara led them through several dances,explained the movements with detail. Our classically trained dancers were able to "perform". Barbara brought notes,background information,hip scarves & veils and a drum accompanist . Barbara's Belly Dance class was a highlight of our camp week."

Right Front hip circle , heel UP, foot on ball.

chest up, tummy in. thighs connected
Slow 16 cts, then 8, then 6, 3 and 2 counts
11/2 hr technique classes M.- S.

Students learn basics & are encouraged to explore music & costumes to create their own solos and duet s .
Private lessons,class packages, senior projects, lecture demonstrations for studios,school, fundraisers.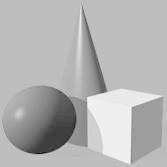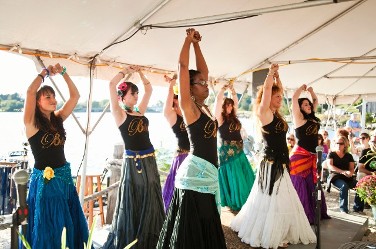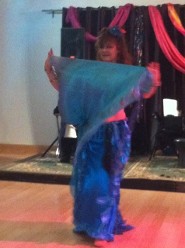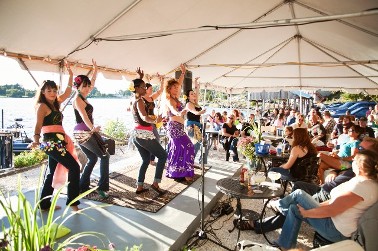 "Belly Dance Observed" https://www.facebook.com/notes/barbara-derecktor-donahue/belly-dance-observed/10151019947789284
Is Belly Dance a Work out ?....... READ HERE http://www.hipmix.net/fitness-article.php?pid=52